Respite at the caravan
We are now taking bookings for respite care in the caravan at the Talacre Beach Holiday Home Park.
May 2017
Our Retail shop has now opened for business; Anything Goes is Located at 13 Tower Gardens Holywell and will be run by our community.
We will be selling Interesting gifts and items, new and preloved. Lots of items will be added to our stock and we welcome donations to the shop. Come in and say hello Monday to Friday  10 am – 3 pm.
Supported work placements are being offered, if you are interested in one of these placements, please contact us.
We have been working hard at the Clocktower and Clockhose to grow our own vegetables and flowers in an effort to provide for ourselves and provide enriching activities for the service users. Our poly-tunnel is currently nurturing the sprouting plants before being planted in our gardens.
Equine therapy and mindfulness sessions will be available from July 2017. If you are interested in any of these sessions please contact Diane Roberts.
April 2017
We will soon be opening a retail shop in Tower Gardens in Holywell, we look forward to providing interesting items aswell as supported work placements and opportunities.
We welcome our new staff who have joined the Clocktower team, who will be working in all areas of our community and wish them the best start to their roles.
March 2017
We have many exiting and interesting events available in the following months at the Clocktower, as well as some important news and announcements.
Red nose day 24th march 2017
In order to support red nose day this year, here at the Clocktower we are doing our bit by holing a silly hat day at day service. Staff and service users are welcome to come in there silliest hat, and everyone can be sponsored with the sponsor forms that will be sent home on the 17th march . Everyone else is welcome to give to red nose day through us if they wish.  Don't worry if you don't have a silly hat, we will be making hats during day service if people do not have one.
Easter 2017
There will be an Easter disco on the 7th April. Unless booked on the Friday Night Club we will not be providing transport.
Days services will be closed on the following dates:
Friday 14th April (Good Friday)
Sunday 16th April (Easter Sunday)
Monday 17th April (Easter Monday)
ASDAN
We are continuing this year to provide an ASDAN course for every service user, improving their independent skills and working towards a goal. All service users who complete an ASDAN will be awarded at the award ceremony at the end of
the year.
For more information please visit the ASDAN website  https://www.asdan.org.uk/
Independence unit 
We are running an independent skills unit to help develop various skills in service users. This will be ran every day for those who are willing to come along. This is a great opportunity to learn at the Clocktower
Equine Therapy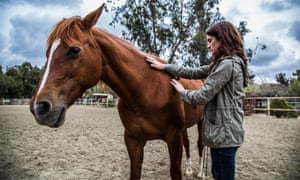 We are pleased to announce an additional service at the Clocktower; Equine assisted psychotherapy. This is used to help the emotionally or mentally challenged improve in their condition. This is being ran at Greenhill Farm. for more information please contact us at the number at the top of the page.
If you have any Ideas or suggestions for the Clocktower, please feel free to contact us.